The DeNovix RNA Assay quantifies the widest range of sample concentrations available in a single kit. DeNovix Assays have a wider dynamic range than the Qubit® Broad Range and High Sensitivity assays combined. The assay measures sample concentrations of 250 pg/µL to 1500 ng/µL RNA.  This corresponds to a total mass of 0.5 ng to 1500 ng RNA.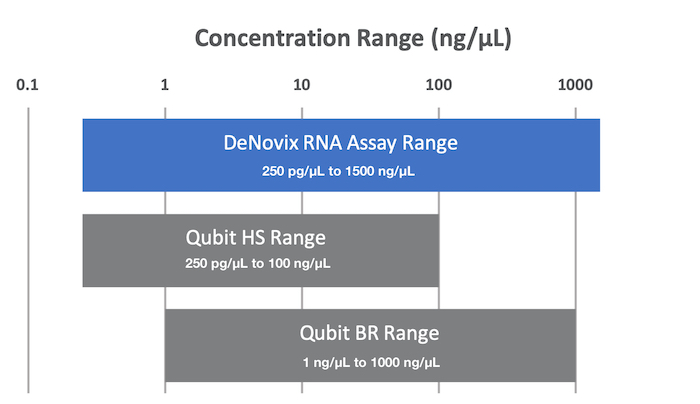 Performance Results
The Figures below demonstrate that the DeNovix RNA Assay enables measurement of RNA through a range of 0.5 ng (20 µL of 0.25 ng/μL) to 1500 ng (1 µL of 1500 ng/µL) by varying mass and volume of samples. The assay performance is linear over the range analyzed with an exceptional R2 value.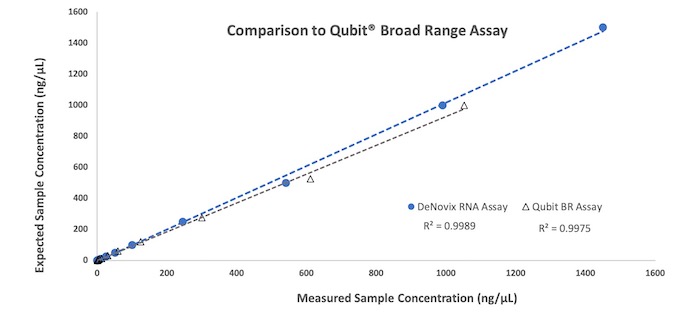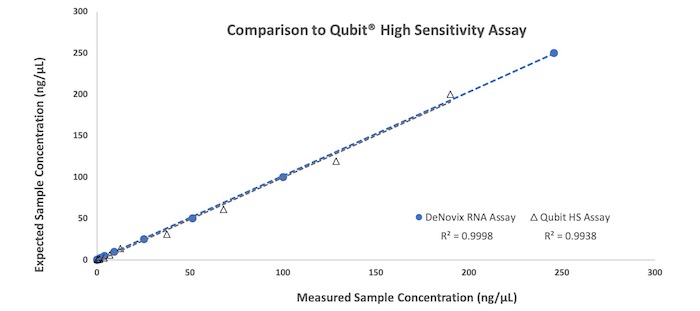 For Research Use Only
Qubit® is a registered trademark of Thermo Fisher Scientific and its subsidiaries.