WILMINGTON, Delaware, USA  – June 22nd, 2018 (WILMINGTON, Delaware, USA)
DeNovix Inc. is pleased to announce the competition winner to receive a donation of a unique, platinum-colored DS11 FX+ Spectrophotometer / Fluorometer. Randomly selected from thousands of entries, the winner is Dr. Amanda Carroll-Portillo from the University of New Mexico, Alburquerque, USA.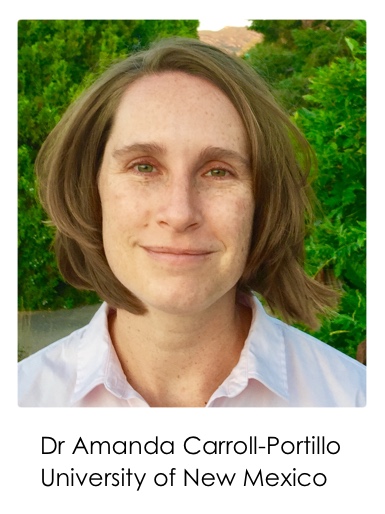 The Platinum DS-11 FX+ was created to celebrate the product being the first life science instrument to receive the prestigious Platinum Seal of Quality from SelectScience. The Seal of Quality program recognizes life science products that have consistently received the highest review ratings in categories such as ease of use, service and value.
"I cannot tell you how excited I am by winning the DS-11 FX+" said Dr Carroll-Portillo. "My research focuses on identifying the spatial and temporal distribution of bacterial species within the gastrointestinal microbiome and the variety of applications offered on the instrument will make a huge difference to my research."
"We are delighted that Dr Carroll-Portillo will be receiving our Platinum DS-11 FX+" commented Kevin Kelley, Business Director at DeNovix. "With her lab's wide-ranging application requirements covering CRISPR, cloning, qPCR and the need for quantifying fluorescent labelled proteins and labelling reactions, we are sure it will be put to great use."
The DS-11 FX+ was recently named Reviewers' Choice Life Science Product of the Year for the second year in a row. The system is a stand-alone instrument engineered for rapid and accurate UV-Vis and fluorometric analysis across a wide range of applications and industries. The system includes DeNovix' custom Android™ operating software, Wi-Fi / Ethernet network connectivity and a glove-compatible HD touch screen. Each new instrument is calibrated for life, maintenance free and backed by an industry-leading three-year factory warranty.
— more —
About DeNovix Inc.
DeNovix Inc., founded in 2012, is a multi-award winning instrumentation company based in Wilmington, DE, USA that develops, manufactures and sells laboratory equipment to meet the demands of today's evolving life science research. The company's products include stand-alone UV-Vis spectrophotometers, fluorometers and integrated spectrophotometer / fluorometer instruments. Systems feature a built-in Android OS, easy-to-use HD touch screen interface, Wi-Fi, USB and Ethernet connectivity, four-second measurements and multiple color choices. Additional information is available at www.denovix.com.
Media Contact
DeNovix Inc.
Kevin Kelley
info@denovix.com