Customer Reviews

Inform Your Peers, Receive a Free DeNovix Gift!
Select Science and Biocompare provide scientists with a venue for posting impartial reviews of research instrumentation. Reviews may also be posted on Google. We invite our customers to help tell the world about DeNovix! Please post your review of a DeNovix product at any of these websites. As a thank you, we'll be happy to send you a DeNovix t-shirt or similar gift.
---
Testimonials
DeNovix DS-11 FX+ helps Nobel Prize Winning Lab Studies DNA Repair Mechanisms.
SelectScience interviews Dr Laura Lindsey-Boltz, Associate Research Professor in the Nobel Prize-winning Sancar Laboratory, at University of North Carolina – Chapel Hill. Read More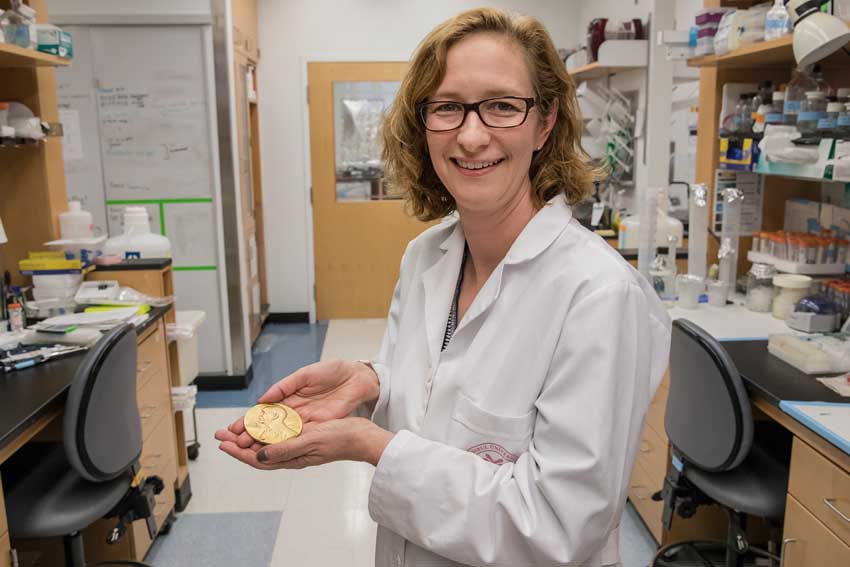 Ukraine National Academy of Science Wins Unique Pink DS-11 FX+
The winner, randomly chosen from thousands of eligible entries to the company's drawing, is Dr. Olena Livinska of the National Academy of Science of Ukraine. Olena is a research associate in the Department of Physiology of Industrial Microorganisms in the Zabolotny Institute of Microbiology and Virology. Olena is also the Head of Council of Young Researchers (CYR) in the Institute. Read More
Darwin Samples Studied Using DeNovix DS-11 FX
Dr. Alejandra Perotti of the University of Reading discusses DNA analysis on a rare collection of lice and mites preserved by Charles Darwin, Alfred Wallace and other experts in entomology. The investigation is part of a project studying early mankind migration patterns. Dr. Perotti reviews her work and how the flexibility and sensitivity of the DS-11 FX is aiding in their analysis of this historic collection.
---
Citations
Click the image below to view hundreds of scientific publications citing DeNovix instruments.
---
Social Media
We post helpful information, application tips and product news on Twitter, FaceBook, Instagram and LinkedIn. We appreciate feedback and hope you'll follow us on your favorite social network.