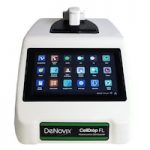 Perfect Product
Perfect Product. Saves time for huge experiments, high accuracy level.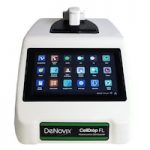 Great Results!
Great result! Can't imagine doing cell culture without this machine.  It is very easy to use. Very well optimized for users...it doesn't require any more consumables (eg. counting chips). I strongly recommend this machine.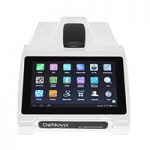 It is very important to me to get the job done.
The product has unique accuracy and suitability to the job. Indeed, it is the most sensitive and precise device I've ever used in my laboratory.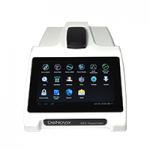 A must buy instrument for nucleic acid & protein estimation due to its sensitivity.
The instrument is very helpful to estimate DNA from processed and degraded samples which have a very low concentration in extraction, as it can measure DNA between 0.5 pg/µL and 4000 ng/µL. It is more sensitive and reproducible than its competitors in the market. It is very user-friendly and can provide results in 2 seconds. It can also quantify proteins so it is a must buy an instrument for any laboratory.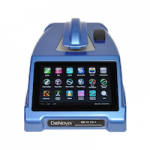 Exceptional instrument, always dependable.
DS-11 Series Spectrophotometer / Fluorometer is very easy to use and the results are reproducible. It's easy to teach even to undergraduates and school students who visit our lab. It is sort of a workhorse in our lab.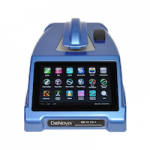 Great for quantifying DNA/RNA and has extra features.
Great spectrophotometer for quantifying DNA and RNA. Only 1 uL of solution is required, which helps save your sample. You can also export screenshots over wifi. It's like an iPad and a spectrophotometer in one.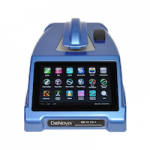 An absolute workhorse.
We bought this unit after relying on another lab's machine from a competitor for far too long. It's a workhorse and having it WiFi enabled is great. It's been a hit since day one and the service from our vendor has always been super.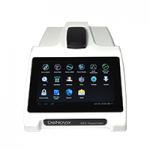 Fast result and easy operation. Compact and handy.
Handy equipment with modern look. Easy to operate with android platform. Ease of standard curve preparation. Option of adjusting sample volume and standard DNA volume as per samples. Easy connectivity with WiFi and data storage facility.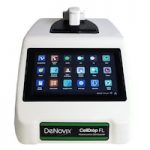 Highly Recommended.
Highly recommend for quick and accurate counts. Very pleased with this cell counter! Compact for benchtop and easy to use with no consumables needed. Excellent customer service and guidance whenever required.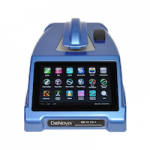 The instrument gives consistent results that are a huge help with my work!
The DS-11 FX+ has helped with making my work easier and faster. It can give good readings for much higher concentrations of peptides than other instruments I have used and is very accurate! The instrument also has a great user interface!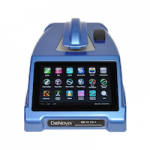 Easy to use and appropriate for measurements for many samples.
It is useful for easily checking protein concentration. We are also using it for protein assays to determine the protein contents in cell cultures of human cells and yeast cells. Rapid response and easy use. Only a little sample is needed. High reproducibility for protein assays.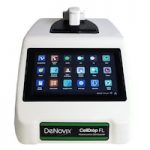 ...Great Cell Counter!
CellDrop is a great cell counter! This cell counter replaced our older Countess Cell Counter and is easier to use and more accurate. We are a 20+ person lab and the CellDrop gets used often with no issues thus far. Highly recommend this product.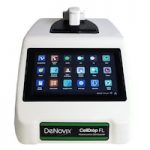 Great Product ...
Great product, easy, fast and accurate cell counting.  High quality, easy cell counting and very fast. No need for extra tubes - we can just inject 10 ul."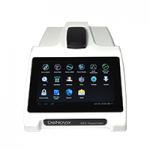 Great little fluorometer and serves our purpose beautifully! I highly recommend.
This fluorometer was just what our laboratory needed! It is economical and very user friendly. Also, the DeNovix staff continues to support well after the purchase.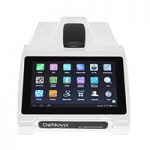 Great instrument and outstanding customer service!
The DeNovix DS-C has a small footprint which was necessary for our lab space. Upgrading the software regularly is simple to do and helps maintain the applications on the unit. After purchase customer service is some of the best I have ever experienced! I would highly recommend the DeNovix Spectrophotometers!