DS-11 Series Spectrophotometer / Fluorometer
Award Winning Performance
DeNovix takes spectrophotometry to a whole new level of performance with the DS-11 Series. This easy-to-use, compact instrument delivers full spectrum UV-Vis analysis and fluorescence capability making it ideal for rapid nucleic acid and protein quantification. Our customers agree and have made the DeNovix DS-11 Series the twice winner of the Reviewers' Choice Product of the Year and the first life science instrument to be awarded the Platinum Seal of Quality by SelectScience based on scientist reviews for outstanding ease-of-use, performance, service and technical support.
Best in Class 1 uL Sensitivity and Highest Absorbance Capability
DS-11 Series Spectrophotometers set the industry standard for the lower detection limits of 0.5 -1.0 uL UV-Vis sample analysis. Detect to 0.75 ng/uL dsDNA, 0.60 ng/uL RNA or 0.04 mg/mL BSA.  The DS-11 can measure samples with absorbance values as high as 750 absorbance units (at a 1 cm equivalent path length). This translates into 1125 mg/ml of BSA protein or 37500 ng/uL of dsDNA. This ultra high absorbance capability is achieved by using a remarkably small pathlength enabled by our SmartPath™ technology.
Easy to Learn. Fast to Use.
The DS-11 Series instruments feature the most powerful and intuitive software of its type. EasyApps™ software is designed by life scientists and combines with an intuitive touchscreen interface to ensure error-free operation and sample to data in under 3 seconds. Every instrument is ready to go right out of the box – no PC set-up or software installation required.
Sensitivity
Extend the lower detection limit for low concentration samples. Quantify down to 0.5 pg/µL dsDNA
Specificity
Selectively quantify your sample in the presence of contaminants using DeNovix Fluorescence Quantification Assays
Total Sample QC
Combine Absorbance and Fluorescence measurements for specific quantification and reliable contamination detection.
21 CFR Part 11 Compliance Ready
EasyApps Secure provides an optional suite of software controls that allow regulated GxP facilities to easily add DS-11 Series instruments to their compliant workflows (view the compliance statement). The software is fully integrated within the on-board operating system and includes a range of features essential to ensuring compliance, including:
Password protected system access
Integrated electronic signature controls
Comprehensive user account management
Secure audit trail recording
Advanced data handling and export tools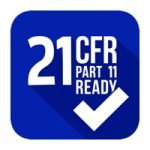 Multiple Model and Color Choices
The DS-11 Series is available in 4 models with different combinations of
microvolume absorbance (M), cuvette absorbance (C) and Fluorescence (F):
DS-11 FX+ (M/C/F)
DS-11 FX (M/F)
DS-11+ (M/C)
DS-11 (M)

FX Module: Upgrade to Fluorescence
Instantly add the power of fluorescence detection to any DeNovix DS-11, DS-11+ or DS-C Spectrophotometer. The FX Module uses the same fluorescence detection as the DS-11 FX, DS-11 FX+ and QFX. Simply plug in this USB powered accessory and DeNovix fluorometric EasyApps are immediately enabled. With four user-selectable LEDs, the easy-to-use apps are compatible with a wide range of commercially available assays including those designed for Thermo Fisher's Qubit™ fluorometer and Promega's Quantus™ fluorometer platforms.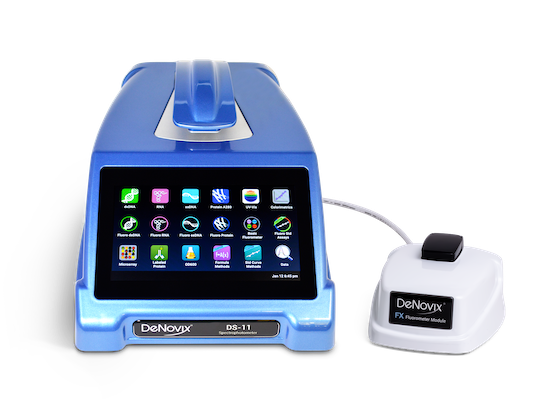 Absorbance and Fluorescence Quantification Infographic
Absorbance and Fluorescence quantification are unique but complementary methods for assessing concentration and quality of biological samples. The multi-award winning DS-11 Series of 1 µL Spectrophotometers and Fluorometers provides the most sensitive and widest dynamic range for UV-Vis absorbance and fluorescence capability in one combined instrument.
Selecting the appropriate quantification methods for biological samples is an important consideration in any quality control process. Download our infographic featuring comparisons of the key features of absorbance and fluorescence quantification and information on when each method should be applied or the results combined.
Fluorometers are used for precise quantitation of biological molecules including nucleic acids and proteins in microliter (μl) samples.
Whether you're curious about optimizing sample prep or LED selection, check out this resource on the best practices for fluorescence measurement.
Absorbance and fluorescence are unique but complementary methods for assessing concentration and sample QC. Download this free infographic.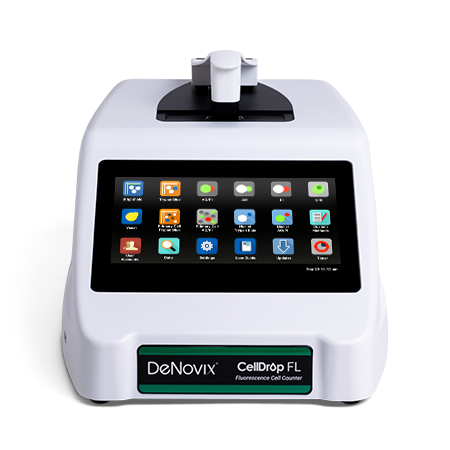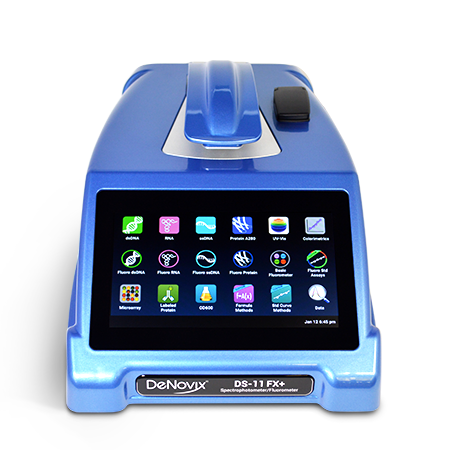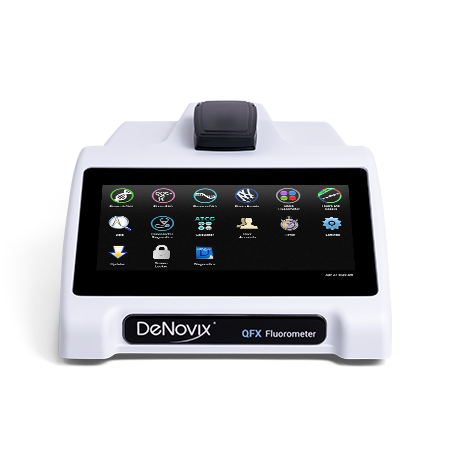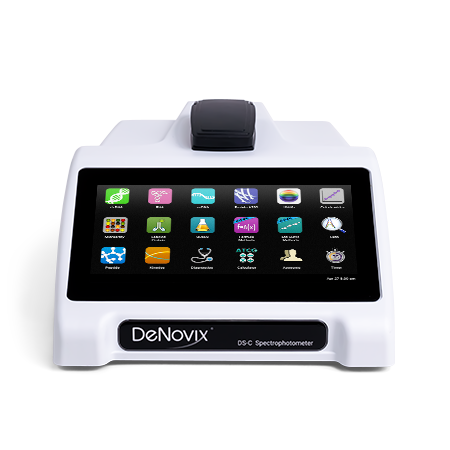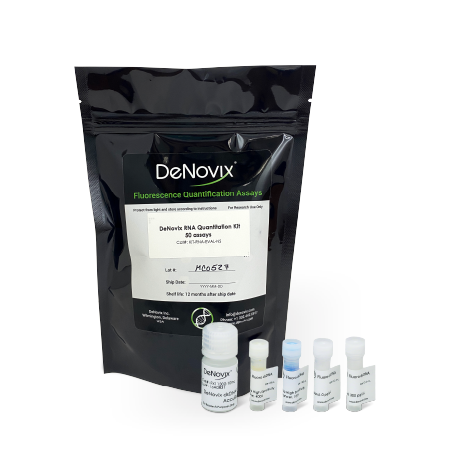 NanoDrop™, NanoDrop™ One, Quant-iT™ and Qubit™ are registered trademarks of Thermo Fisher Scientific and its subsidiaries and are used for identification and references purposes only. DeNovix, DeNovix products and this website are not endorsed or authorized by or in any way affiliated with Thermo Fisher Scientific.
Quantifluor™ and Quantus™ are registered trademarks of Promega™ Corporation and its subsidiaries and are used for identification and references purposes only. DeNovix, DeNovix products and this website are not endorsed or authorized by or in any way affiliated with Promega™ Corporation.
DeNovix fluorometer products are provided under an intellectual property license from Life Technologies Corporation. See denovix.com/license