CellDrop™ Automated Cell Counters
Count Cells Without Slides™
CellDrop Automated Cell Counters feature patented DirectPipette™ technology to eliminate plastic slides and cumbersome hemocytometers from routine cell counting. CellDrop Cell Counters feature dual fluorescence and brightfield optics, variable height sample chamber, and powerful, easy-to-use analysis software. The instruments enable the fastest cell counts, viability assessment, and GFP transfection efficiency measurements across the widest range of cell density, cell type and application. CellDrop is rated five stars by scientists world-wide and was awarded Best New Life Science Product of the Year!
DirectPipette™ Technology
The CellDrop Automated Cell Counter Series brings the familiar Load, Measure & Wipe Clean functionality of microvolume spectrophotometers to cell counting. Traditional plastic slides or glass hemocytometers are replaced by two permanent optical sapphire surfaces. These are positioned parallel to one another by a calibration-free, high-precision mechanism, forming a chamber of precisely defined height. 10µL of cell suspension is pipetted into the chamber, analyzed and simply wiped away with a dry laboratory wipe. The powerful live-view image allows instant verification that cleaning has been successful.
Discover the best practices for the CellDrop Automated Cell Counters here.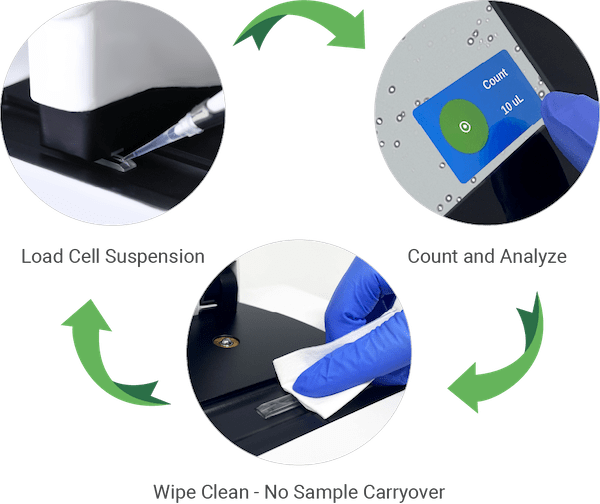 Reducing Plastic Waste in Cell Counting
The CellDrop improves efficiency and sustainability in cell counting by removing the need for plastic slides. Scientists around the world have prevented millions of plastic slides from being disposed of by counting cells without slides. Watch the video below to see how much plastic waste has been reduced!
Accurate Across the Widest Range of Cell Size and Density
Using conventional counting methods, samples with high or low cell densities require time consuming dilution or concentration steps. The variable height chamber of the CellDrop Automated Cell Counters enables the most accurate counts over the widest cell densities – 7 x 102 – 2.5 x 107. Chamber height can also be adjusted to accommodate almost any cell with a diameter range of 4 to 400µm.
Easy to Learn. Powerful to Use.
Designed by life scientists, the CellDrop EasyApps™ software exceeds the functionality of high cost cell counters while also delivering the ease-of-use of simpler systems. EasyApps and the high definition, 7″ touchscreen interface provides intuitive cell counting, from sample loading to data exporting in seconds. Pre-installed applications include a range of common applications for one-touch analysis of assays such as Brightfield, Trypan blue, AO/PI, GFP, Nuclei and Yeast and the ability to create custom methods. CellDrop Cell Counters are a flexible workhorse for the busy, multi-user lab.
21 CFR Part 11 Compliance Ready
EasyApps Secure provides an optional suite of software controls that allow regulated GxP facilities to easily add CellDrop to their cell counting workflow (view the compliance statement). The software is fully integrated within the on-board operating system and includes a range of features essential to ensuring compliance, including:
Password protected system access
Integrated electronic signature controls
Comprehensive user account management
Secure audit trail recording
Advanced data handling and export tools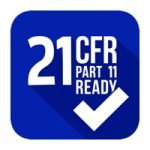 Models
CellDrop is available in Dual Fluorescence and Brightfield (CellDrop FL) or Brightfield (CellDrop BF) models, each with the option of Unlimited Counts or Pay-As-You-Go.
| Part Number | Description |
| --- | --- |
| CellDrop FL-UNLTD | 2 Channel Fluorescence Cell Counter with Unlimited Counts |
| CellDrop FL-PAYG | 2 Channel Fluorescence Cell Counter- Pay-As-You-Go |
| CellDrop BF-UNLTD | Brightfield Cell Counter with Unlimited Counts |
| CellDrop BF-PAYG | Brightfield Cell Counter- Pay-As-You-Go |
Purchase Options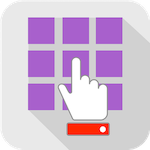 DeNovix offers customers the ability to choose between two purchase options that best meet their needs. The two options are the Unlimited (UNLTD) and the Pay-As-You-Go (PAYG). Below are the details for each option.
Unlimited (UNLTD)
Customer pays an upfront price and instrument is "unlocked"
Unlimited number of measurements can be made at no additional cost
Pay-As-You-Go (PAYG)
Unlike other cell counters on the market, the CellDrop does not require a disposable slide to operate
Customer pays a lower upfront price and then purchases a Count Code to enable a defined number of measurements
The hardware price and the count price for the PAYG option is similar to other cell counters on the market
Counts are purchased from DeNovix (or its distributors) and entered as a 20-digit code into the instrument software
Each code is instrument-specific
PAYG instruments can be upgraded to UNLTD at any time; 50% of the count codes purchased will count as credit towards the upgrade price
Count codes can be applied to a single user account or shared across specified user accounts
This option is the ideal solution for labs with smaller capital budgets or lower sample throughput looking to acquire high performance and flexible instrumentation
The number of measurements remaining can be viewed at any time in the Count Code App; users are also alerted when the counts remaining drops below a user-settable threshold
Specifications
Dynamic Range
7 x 102 – 2.5 x 107 cells/ml
Cell Size Range
4 – 400 µm
Sample Volume
5.0 µL @50 µm chamber height
10 µL @100 µm chamber height (standard)
40 µL @400 µm chamber height
Measurement Speed
Brightfield- 3 seconds @1 x 106 cell/mL
Dual Fluorescence- 8.5 seconds @1 x 106 cell/mL
Optical Modes
CellDrop FL – Dual Fluorescence, Single Fluorescence, Brightfield, Fluorescence + Brightfield
CellDrop BF – Brightfield only
Sample Surfaces
Optical Sapphire
Brightfield Illumination
LED 530 nm
Fluorescence Illumination
LED 470 nm
Emission Filters
530 nm +/- 25 nm
645nm +/- 37 nm
Gesture Recognition
Multipoint touch, swipe, pinch
Display
7" high definition color display
Glove Compatibility
All common laboratory gloves
Images
2048 x 1536 px with overlay capabilities
Focus
Autofocus, or user-controlled onscreen coarse and fine adjustment
Detector
CellDrop FL – Sony IMX265
CellDrop BF – ON Semiconductor MT9P031
Connectivity
WiFi, Ethernet, HDMi, USB
Footprint (LxWxH)
37 x 21 x 18 cm
Weight
4.4 Kg
Operating Voltage
12 VDC
Approvals
UL/CSA, CE, FCC, Japan CAB
Manufacturer Location
USA
Warranty
2 Years
Colors
Arctic White
Internal Storage
120 GB solid state drive – upgradable to 1 TB
Accessories
Barcode reader, keyboard, mouse, 20 µL pipette
Patents
View patents
Explore recommended methods for optimizing nuclei counts before downstream sequencing applications, including the CellDrop Automated Cell Counter.
As nuclear transcriptomes mirror cell cytosolic profiles, nuclei isolated from brain tissue samples is a valuable tool for characterizing different brain cell types.
Register for this webinar (Sept 20th) to learn tips for nuclei extraction and counting, featuring live demos on the CellDrop Automated Cell Counter.