Tips and Tutorials
Quick Start Guide
Fluorescence Quantification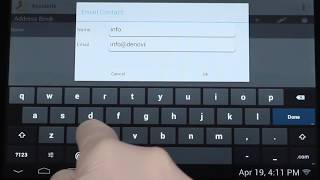 Exporting Results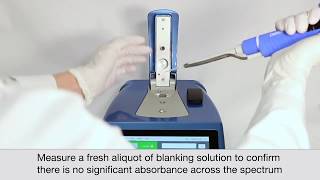 Surface Cleaning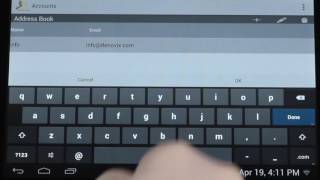 EasyApps User Accounts
Quick Start Guide

The DS-11 / DS-11 FX Series Quick Start Guide provides users with a quick tour of the most important functionality of DeNovix spectrophotometers and fluorometers.

Fluorescence Quantification

Learn about fluorescence vs. UV-Vis absorbance and when fluorescence quantification is the better choice for the best results. The video shows a demonstration of fluorescence quantification on DeNovix fluorometers.

Exporting Results

Simple and powerful ways to easily export your results. Your data, how you want it.

Surface Cleaning

Simple steps to follow to clean microvolume surfaces on DeNovix microvolume spectrophotometers.

EasyApps User Accounts

A tour of the simple, yet powerful Accounts app found on DeNovix DS-11 Series instruments
Other DS-11 Series Videos
DS-11 FX+ Spectrophotometer/Fluorometer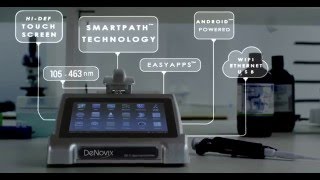 DS-11+ Spectrophotometer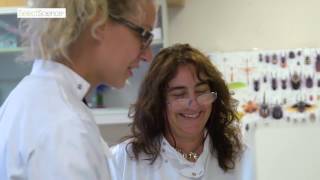 DS-11 FX Case Study
DeNovix SmartPath® Technology with Bridge Testing®
DS-11 FX+ Spectrophotometer/Fluorometer

DeNovix DS-11 Series Spectrophotometer / Fluorometers include provides fluorescence and UV-Vis absorbance in one compact instrument. Quantify 0.0005 - 37,500 ng/uL dsDNA on the same instrument!

DS-11+ Spectrophotometer

The DS-11 and DS-11+ Spectrophotometer allow simple, intuitive quantification of biomolecules via UV-Vis using as little as 0.5 uL of sample.

DS-11 FX Case Study

Dr. Alejandra Perotti explains her team's experience using the DS-11 FX to quantify samples originally preserved by Charles Darwin.

DeNovix SmartPath® Technology with Bridge Testing®

The DeNovix DS-11 Spectrophotometer utilizes proprietary SmartPath® Technology with Bridge Testing® to ensure microvolume sample results are accurate. The Bridge Testing™ algorithm tests for an unbridged liquid sample which can occur due to pipetting errors or unconditioned sample surfaces. When an unbridged liquid sample condition occurs the optical connection between the upper and lower sample surfaces is interrupted and results are inaccurate. The DeNovix DS-11 using SmartPath® Technology with Bridge Testing® eliminates concerns associated with unbridged sample errors. This innovative feature makes the DS-11 the ideal spectrophotometer for laboratories working with nucleic acids and proteins and enables the researcher to have the highest confidence that their microvolume measurement data is accurate.