Our gallery contains tutorial videos of the most popular features of DeNovix instruments. View these demonstrations to learn about DeNovix instruments and how to use them to their full potential.

Tips and Tutorials
Quick Start Guide
Fluorescence Quantification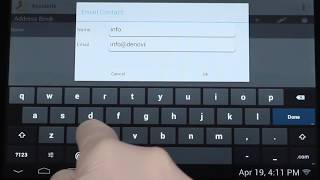 Exporting Results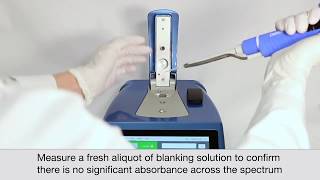 Surface Cleaning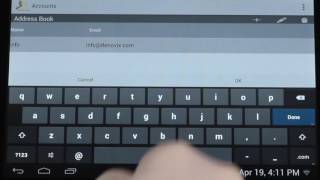 EasyApps User Accounts
Quick Start Guide

The DS-11 / DS-11 FX Series Quick Start Guide provides users with a quick tour of the most important functionality of DeNovix spectrophotometers and fluorometers.

Fluorescence Quantification

Learn about fluorescence vs. UV-Vis absorbance and when fluorescence quantification is the better choice for the best results. The video shows a demonstration of fluorescence quantification on DeNovix fluorometers.

Exporting Results

Simple and powerful ways to easily export your results. Your data, how you want it.

Surface Cleaning

Simple steps to follow to clean microvolume surfaces on DeNovix microvolume spectrophotometers.

EasyApps User Accounts

A tour of the simple, yet powerful Accounts app found on DeNovix DS-11 Series instruments
Product Overview Videos
DS-11 FX / FX+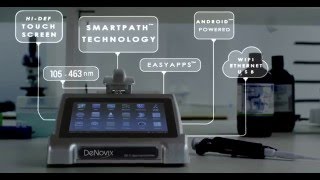 DS-11 Spectrophotometer
QFX Fluorometer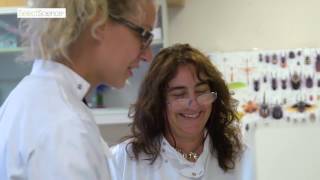 DS-11 FX Case Study
DS-11 FX / FX+

DeNovix DS-11 FX Spectrophotometer / Fluorometers include provides fluorescence and UV-Vis absorbance in one compact instrument. Quantify 0.0005 - 37,500 ng/uL dsDNA on the same instrument!

DS-11 Spectrophotometer

The DS-11 and DS-11+ Spectrophotometer allow simple, intuitive quantification of biomolecules via UV-Vis using as little as 0.5 uL of sample.

QFX Fluorometer

The QFX Fluorometer - a simple-to-use compact instrument with dozens of preprogrammed assays. Quantify 0.0005 - 4000 ng/uL dsDNA using 1-20 uL of sample. Includes built-in WiFi, Ethernet and USB for easy and flexible result export.

DS-11 FX Case Study

Dr. Alejandra Perotti explains her team's experience using the DS-11 FX to quantify samples originally preserved by Charles Darwin.