Green CellDrop Automated Cell Counter Giveaway
To celebrate the new Sustainable Laboratory Product of the Year award, we held a competition to give away one special edition green CellDrop™ Automated Cell Counter! This competition closed on May 16, 2023.
Thank you to all who entered! After receiving thousands of entries from scientists across the globe, we are pleased to announce our winner of the Green CellDrop Automated Cell Counter. Congratulations to Michiel Schrijen from the Biosystematics Group at Wageningen University (Netherlands)!
Winners Around the World
In addition to the Green CellDrop instrument, we also had twenty-five runner up prizes. Check out the map below to see where our winners are located!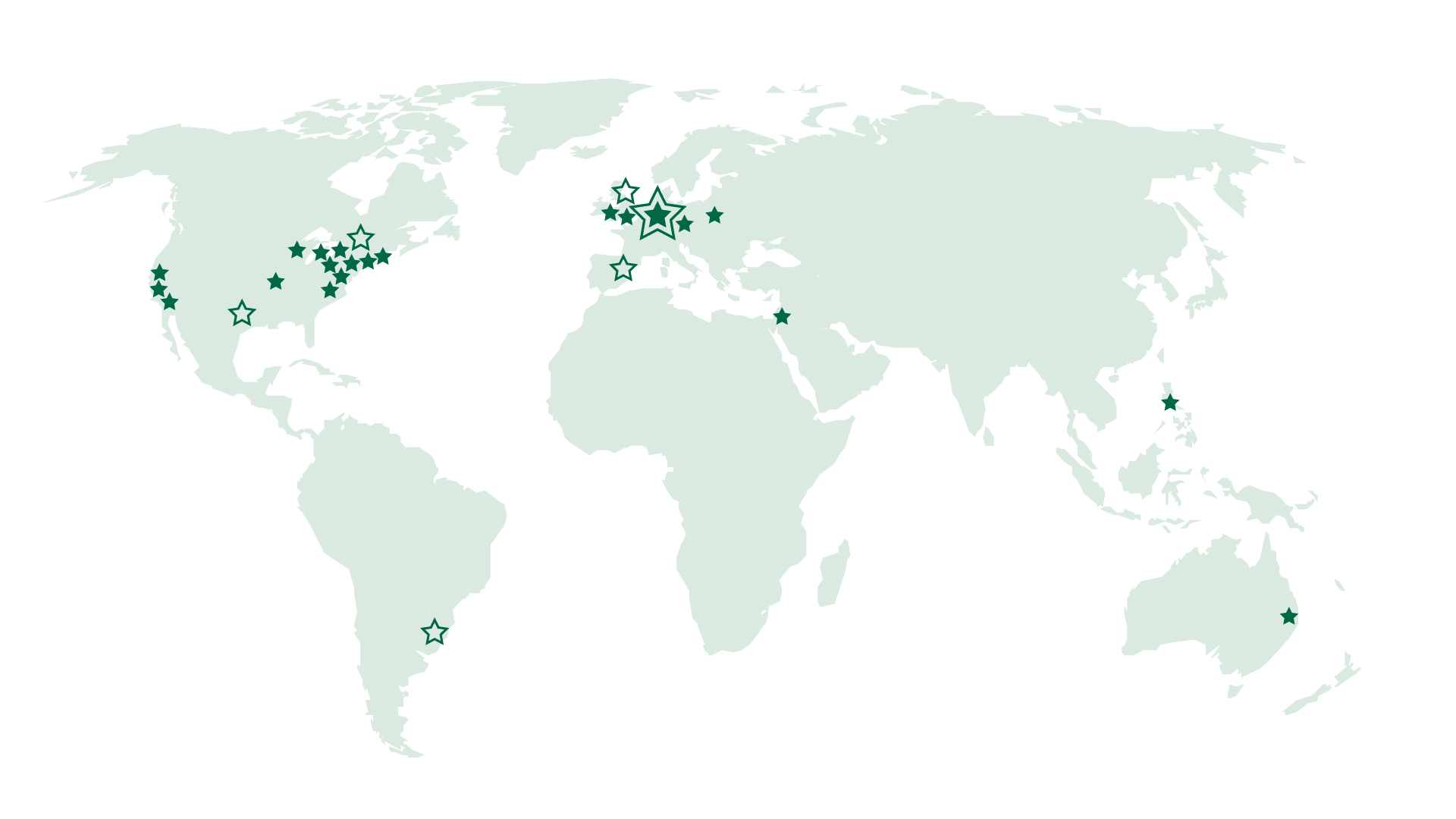 Take the Next Step
While you're waiting for the results of the giveaway, why not try out the CellDrop for yourself?
Top Referrers – Premium Swag Bag:
Fernanda V. – Brazil
Amanda T. – TX, USA
Marisol H.R. – Spain
Gilda S. – Canada
Elena T. – England
Swag Bag Winners:
Belen A. – MD, USA
Eric Y. – WI, USA
Stephanie W. – MI, USA
Michael E.A. – Phillippines
Srinivas C. – PA, USA
Yashika R. – MA, USA
Josh G. – England
Benjamin L. – Australia
Adam F. – Poland
Bre-Anne F. – Canada
.
Michael B. – MO, USA
Benjamin P. – Germany
John K. – Canada
Aisling T. – NY, USA
Janet M. – CA, USA
Grace L. – CA, USA
Roza P. – VA, USA
Elad D. – Israel
Mark F. – England
Paolo N. – CA, USA
Sustainable Laboratory Product of the Year
The CellDrop Automated Cell Counter offers an innovative solution for reducing single-use plastics in laboratories. While most cell counting methods require a disposable plastic slide, the CellDrop's unique design allows samples to be pipetted directly into a permanent sample chamber. CellDrop was voted Sustainable Laboratory Product of the Year in the SelectScience Scientists' Choice Awards®!
Reduce Plastic Waste in Cell Counting
The CellDrop improves efficiency and sustainability in cell counting by removing the need for plastic slides. Scientists around the world have prevented millions of plastic slides from being disposed of by counting cells without slides.
DirectPipette Technology: Load, Count, Wipe
1. Load Sample
Load cell suspension into sample chamber. Sample can be loaded from either side of the arm.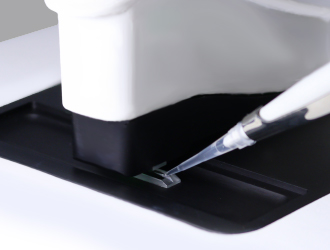 2. Count & Analyze
Press the Count button, and let the CellDrop do the work! The count data will appear in 3 – 8 seconds.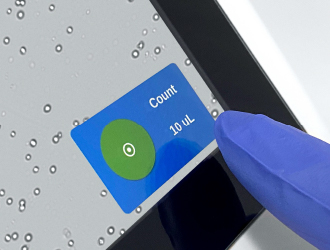 3. Wipe Clean
After wiping the measurement surfaces with a dry lab wipe, the CellDrop is ready for the next sample.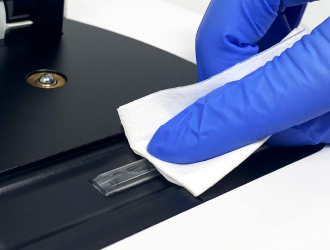 Why Do Scientists Choose CellDrop?
Optimize Your Cell Counting Workflow
Why not try out the CellDrop for yourself? Use the buttons below to request a quote, schedule a virtual demo with our applications team, or book a 7-day free trial.