Introduction
Each DeNovix® DS-11 Series instrument uses software that periodically requires updates. Software updates can be performed in various ways. This document will explain how to easily manage and perform updates on your DeNovix instrument.
Updater App
The Updater app is used to automatically install all apps that require updating. The new software may be installed from a flash drive or directly from the web.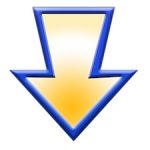 USB/Flash Drive Option
Download the required Latest Software Version package from the www.denovix.com website directly to the root level of a FAT32 formatted flash drive. Note:

Do not unzip

the file folders.
Insert the USB device into one of the USB ports of the DS-11.
Updater Procedure
Shut down all open apps.
Launch the Updater app. For some devices, the app is on the second home screen page.
Press the Check for Updates button. Follow all onscreen instructions.
Important Notes
It is important that all updates are completed. Do not interrupt the update process.
If a firmware update is required, it will automatically take place.
Android OS note: If the message "Use DS-11 Services for this Device" message appears, select Yes and then Always.
Linux OS Systems (Chrome logo during boot up) – When updating by USB for V4.1.9 or earlier, the first update installs an app update. Open Updater again to complete an OS update from the USB. This is not applicable for WiFi, Ethernet or USB updates for software V4.2.0 or later.
Summary
Contact DeNovix customer support for additional assistance. Outside of the US, contact your local distributor for support.